Entertainment and Activities
Embracing new Technologies
Here at Abbeywood our team are always thinking of new ways to entertain our residents. This includes bringing in new technologies allowing us to keep our residents minds active.
New technologies already introduced to our home are the installation of Wi-Fi around the home, this has opened doors allowing our residents to use their own mobile devices. We provide iPads they can play games on along with other applications for entertainment. The introduction of Wi-Fi into Abbeywood allows our residents to connect with relatives wherever and whenever they like.
Other technologies that we have recently implemented, include 80+ inch Smart TVs in our lounges. This allows our residents to watch whatever films and programmes they like from football events to 'Corrie'.
Finally we have introduced surround sound throughout the entire care home so our residents can listen to different genres of music whenever they like and have a good boogie!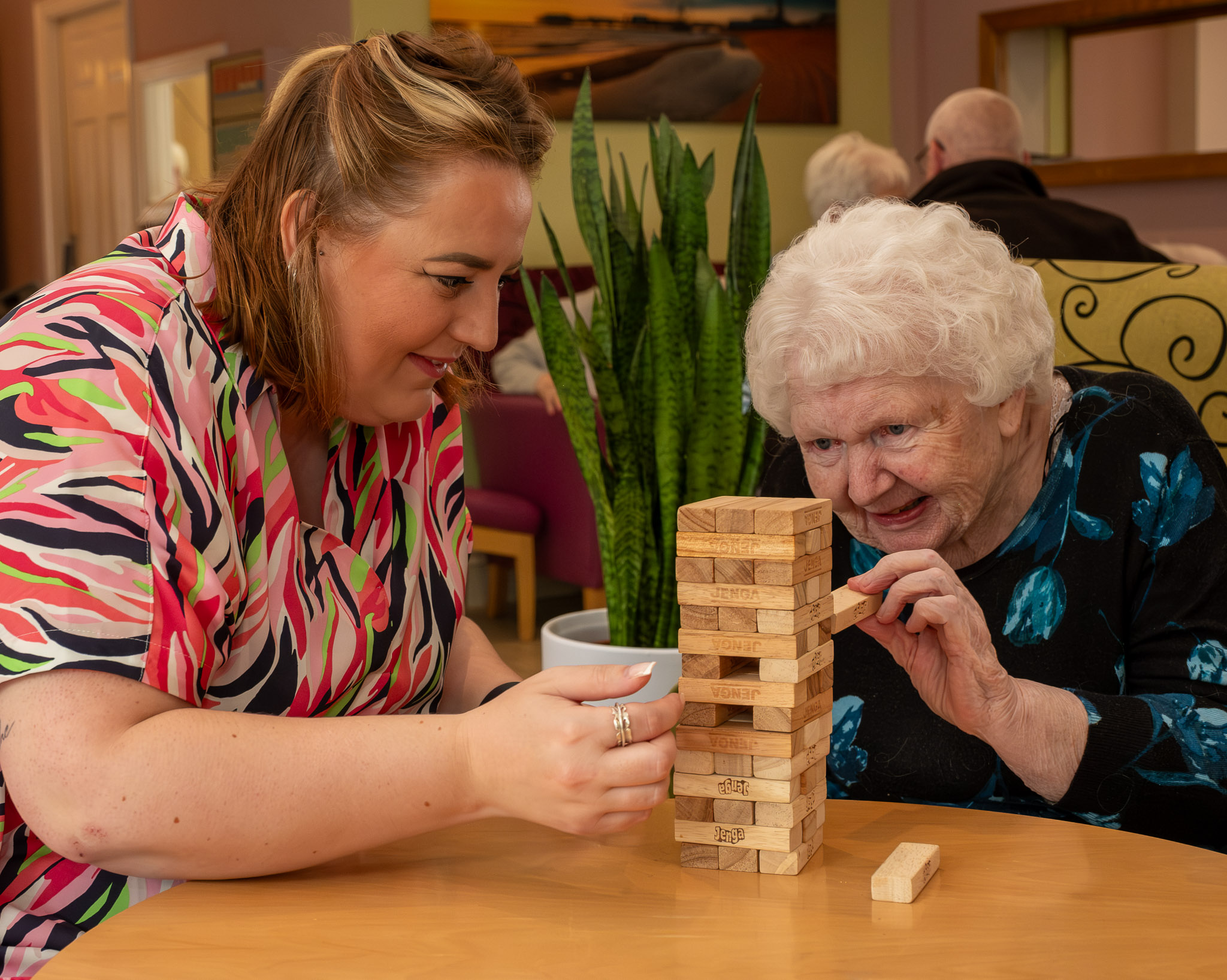 Day to day the activities that we choose to do vary. Our residents love to play a range of different games from scrabble and hangman to play your cards right. This is a nice recollection for our residents to the times before any electronic devices were being used.
Throughout the year Abbeywood organises fund raising events. The summer and Christmas fairs are very popular, especially with family members who love to get involved with donations and running the stalls. These events allow us to take our residents on day trips out which they always love. Some examples of where we go include Blackpool Illuminations, Radcliffe Civic Hall Tea Dance, A trip down the canal on a barge, Rivington Pike for an Ice-Cream, Water Fold Farm Christmas Meal and Garden Centres.
Entertainers from many different backgrounds love to come to Abbeywood and perform for our residents. A wide variety of entertainers come ranging from amazing solo singers to school choirs.
Our residents love to get involved in general activities. Our cook loves to get residents involved in a spot of baking with a great final product for them to eat. We also love craft work activities. Our residents enjoy manicures, beauty sessions and our hair dresser loves to encourage them to try new hair styles.